Events Entertainer
"International Singer Entertainer Gemma Louise Doyle, is a versatile performer who has appeared live in Las Vegas, London's West End and for more than 3000 events across the globe!  
Performing music for all to enjoy, Gemma captivates, uplifts & inspires audiences with her versatile 4 octave singing range, and even speaks six languages!  
Gemma's unique stage presence, endearing humour and message of inspiration, will leave you feeling invigorated and renewed"

 
"...I was mesmerised by her sheer talent. Her outing on this evening produced even more reviewer's goose-pimples! 
All the more surprising then, that an artiste with such a vocal talent and possessing as much ingredient X as this artiste clearly does, 
... Miss Doyle's surely inevitable march to fame in its tracks" 
Review by the former publicist of The Stage, current CEO of UK Cabaret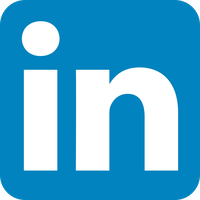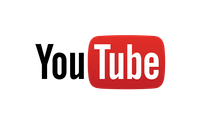 Gemma can tailor her performance to suit Your event.
Times and lengths, genres of music, staging, entertaining or background/listening music, all of these are taken into consideration to suit your vision and desires.
The highest value service, performances can include premium high quality music audio equipment, Sound engineer, optional stage lighting, disco lighting & stage effects, evening dresses to suit the occasion.
Gemma's sound engineer can also provide aftershow disco, to save you having to book a DJ!

Gemma can also speak and sing in different languages, for multinational event guests. 
All shows are tailored to suit your occasion, ambience and theme. 

Gemma Can perform as solo artist, or with live pianist, violinist, acoustic guitar, Pop/Jazz band, string quartet, or even a full orchestra!

Song requests can even be catered to in advance, complimentary background music is provided in between/prior to live performance/s.

So if you have a particular style and layout in mind, do Get in touch to find out whether Gemma can perform at your event!
gemmalouisedoyle3@gmail.com
07757 216112
Contact
Event bookings, Recording interest, TV/live appearances & more,
Contact gemmalouisedoyle3@gmail.com 
+44 7757 216112 

Fan mail, support, requests, autographs, further concert info & all other enquiries, email fansofgemma@gmail.com 
Or go ahead & fill out the Contact Form!
Thank you
Wedding Singer
Visit Gemma's Facebook Wedding Singer page for more testimonials, photos & videos from weddings where Gemma has/performed.
Soundtrack your wedding, and capture the hearts of everyone there, with sentimental songs performed live by International Singer Gemma Louise Doyle. 
You can choose the love songs for your emotional ceremony, to be sung as you walk the aisle, sign the register and are pronounced husband and wife! 
With experience performing for more than 3000 events, including live in Las Vegas, Australia, London, all across the UK, Europe & Worldwide, appearances alongside the likes of Jimmy Osmond, McFly, Iron Maiden, The Kaiser Chiefs, Peter Andre, Pia Zadora (Frank Sinatra's duo partner) & many others, Gemma can provide music to suit your dream wedding day & celebration. 
Gemma's life passion is to uplift people of all ages with music and make sure your wedding day is as memorable as possible, giving everyone an everlasting experience to treasure. 
Uplifting music to compliment the celebration after your ceremony, entertain everyone during the afternoon, gather guests around for your first dance, then fun party music to dance the night away! 
Gemma's sound engineer will not only set up the high quality equipment & optional lighting and pretty haze, but also can provide background music throughout the day and/or a DJ disco, taking requests to continue the party! 
An exceptionally versatile and friendly singer, Gemma can provide whichever music you would like, from popular hits, love songs, Classics or contemporary, Jazz, Soul, Motown, Rock, Disney, Musicals, movie themes Folk, Opera or any others, get in touch! 
Gemma Louise Doyle can perform solo, or with her pianist/acoustic duo, violinist/string quartet or complete band. 
Any questions, you can contact to arrange details and a call.
Thank you very much for everything you did for our wedding day. You just made it perfect. We absolutely loved hearing you sing our favourite songs and we are still getting comments from our guests about how much they enjoyed your performances! Thank you also for the DJ services as well - we had a fantastic time! You really made our day special, we can't wait to see you at your next Lake District event! 
Thank you again,
Laura and Paul Brazier
"I just wanted to personally thank you for making my dreams come true by performing at my wedding at Abbey House Hotel. You ended my night like a fairytale story. 
The guests were blown away and did not expect her style of singing. The comments I received about her were mainly people saying she was world class, and such a powerful voice from such a beautiful petite lady.  
You're amazing and we love you to bits!"  
Amina & Mike xxx
"Such a Beautiful voice, Amaazing! Gorgeous!" 
Jimmy Osmond (The Osmonds)
Hi Gemma Louise, 
We just wanted to say thank you very much for performing for our wedding ceremony in August at Falklands Palace. Everyone commented on how amazing you were and it really made our day extra special.  
Wishing you a very happy Christmas,  
Laura Marshall
 
I am writing to express how happy that myself and my lovely new wife were after your performance at our wedding.    
Having heard you sing live once before, I knew you would be a massive hit at our wedding, but the great comments that we received afterwards from family and friends just confirmed that the choice we made was excellent.    
Your professionalism and general attitude was fantastic and we couldn't have wished for anyone more polite and committed as you.    
Words cannot describe your voice. This was the first time Laura had heard you sing live and she was blown away, as were all my family and friends. Even staff at the hotel were gob smacked; due to the fantastic versatility you have in your voice... I've never known a singer to completely adapt to different genres so effortlessly & stylistically. Truly astonishing and every song was sang and performed perfectly.    
Thank you for helping make our day so special... Not only are we fans, but also hope we have made a life-long friend in the process.    
Gemma is The best wedding singer.   
We could not have wished for more.  
  
Many thanks,    
Mark and Laura Bergqvist, A very happy Bride & Groom
The Ashes Exclusive Country House Barn Wedding Venue Staffordshire 
http://www.theashes-venue.co.uk

I booked Gemma for my friends wedding as a present on the special day.
Gemma was absolutely incredible and made their day even more special,
I knew I was onto a winner when the first dance reduced the bride and groom to tears of joy! 
Thank you

Jason Pacey
Pendrell Hall Exclusive Country House Wedding Venue with accommodation Staffordshire 
http://www.pendrellhall-venue.co.uk
Hi Gemma 
The Mayoress and myself had the privileged of watching you perform and entertain for our Civic Charity Ball on the 17th February. 
It was a black tie event at Halton Stadium Widnes, hosting Civic dignitaries from across the region, like no other. 
Other talent does not even come close to you. 
Thank you & regards 
Cllr Ged Philbin 
Mayor of Halton